Start that App!
UX and UI Stencils. Pencil to Paper. Design.
There's something critical missing from your UI design repertoire? Our IOS, iPhone, iPad, Android, and Web Stencils are a must have kick start for your App User Interface development. Made from durable IMA Acrylic and precision cut by computer controlled milling machines to exact tolerances. Totally user friendly it has all the elements to draw that next big hit for your App.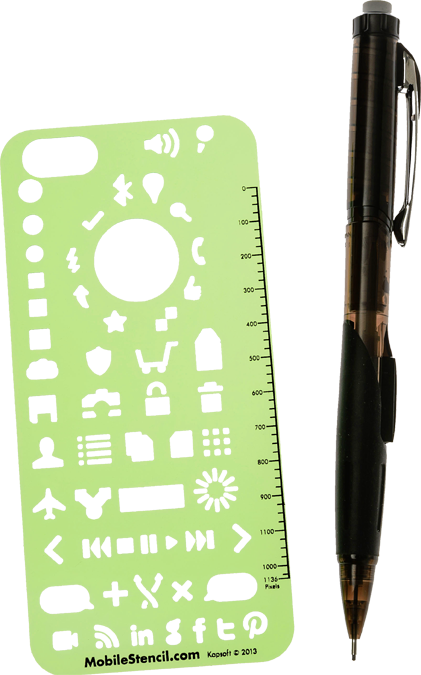 ---
Stencils for
UI development.
App idea? Get it on paper fast. Our stencils make that possible. Always with you at that moment. Don't that idea get away.
All the widgets and
components of design
Pure and beautiful widgets and components for getting that design on paper first. Stencils that fit in your pocket. Organize that layout to vet that idea.
Stencils for all
platforms of mobile
iPhone, iPad, Android, and Web stencils tailored for all facets of modern development. We have all the bases covered.